ImageArchive Check provides any financial institution or business with the most comprehensive in-house or hosted cheque/check imaging products and services. This includes; Remote Deposit Capture, Mobile Capture, Image File Transfer and many other check/cheque services and products offered today. Add IA Exchange to make an electronic check/cheque deposit to your bank or processor.
Check
IA Check/cheque is a powerful, proven and affordable desktop, self-hosted or hosted imaging system. It is easy-to-use, accelerates processing, provides secure storage of vital data/image, and makes it quick and easy to find information.
A unique visual workflow interface called 'Process Control' displays the status of check batches in progress. All features and stages of the application; Scanning, Importing, Edit/Verifying, Batch Balancing, and Retrieving – are easily initiated and monitored from the process control window. You can see work being created at any workstation across the system and monitor its progress during image capture, verification, editing and balancing right through to Check 21 x9 extraction.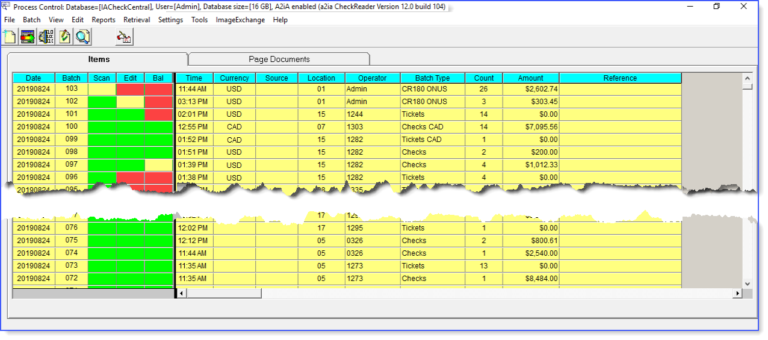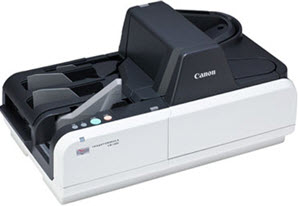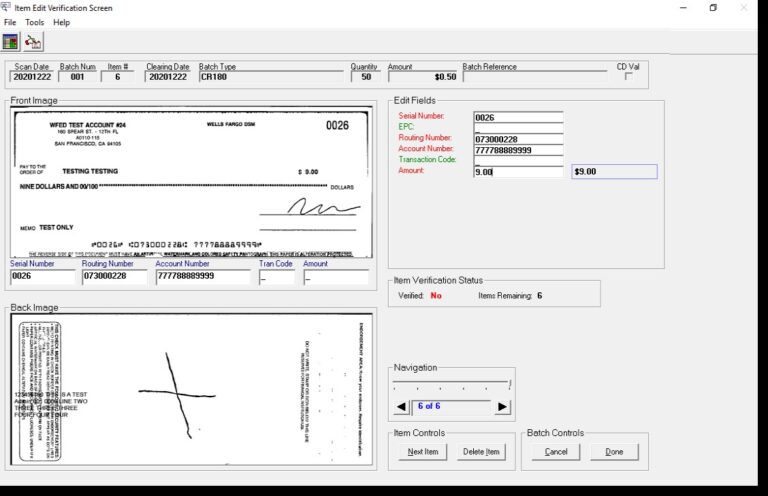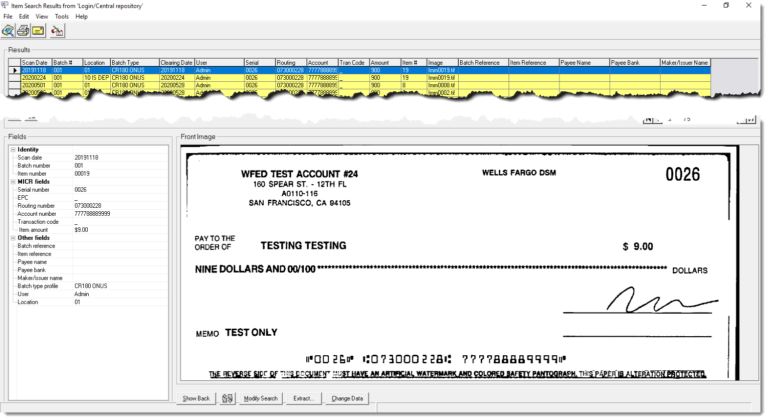 CAR/LAR (Courtesy/Legal Amount Recognition Software: Feature reduces key amount entry from between 60-80%. (TIFF B/W Image at 200dpi required).
IQA/IUA (Image Quality & Usability Analysis Software): Required feature to assist in qualification of checks for electronic exchange.
Extract Formats: Utility provides easy file (MICR/Image) extraction in several ASCII format.
IA Exchange: Extract & import. Supported formats include; FED X9.37, Canadian ECL X9.100-180 or any other 3rd party formats.
Document Type Wizard: Ability to add, change or delete document types and to set parameters including required edit/verify fields, batch balance requirements, MICR Extract & Backside Inkjet Endorse option.
Item Retrieval: Simple & Complex Search Fields with Amount Range Search capability.
Institution Information: Create profile with institution information and logo, which can be printed on statements/reports.
Flexible security options: Add or delete users, set passwords and authorization levels.
Image repository: Secure check/cheque repository.
Remote deposit capture: capture cheque images and data from remote locations.
Mobile capture: Capture and send check/cheque images and data from your mobile device.