Easy-to-use, automated services for scanning, recognition, endorsing, data/image extraction, archiving and retrieval. The most efficient way to process paper-based financial transaction. Connect to your CRM for real-time posting and add IA Exchange to make an electronic check/cheque deposit to your bank.
Remittance
ImageArchive's remittance solution improves operational efficiency, fund availability and reduces costs. Convert paper receivables, online integration with client CRM's and financial applications. Add IA Exchange to make an electronic check/cheque deposit to your bank.
Our remittance software uses advanced tools to capture, recognize, archive and extract legacy paper processes to fully electronic payment systems.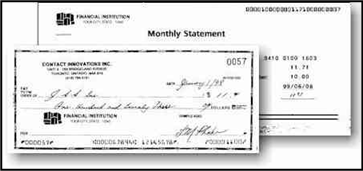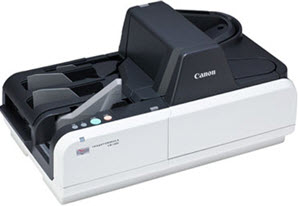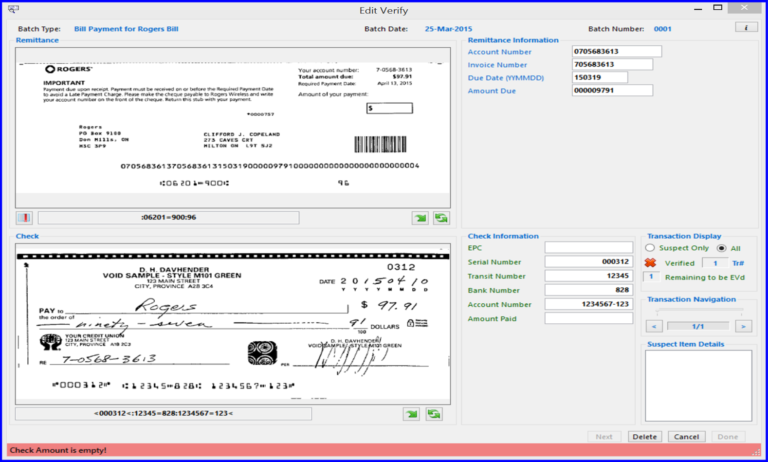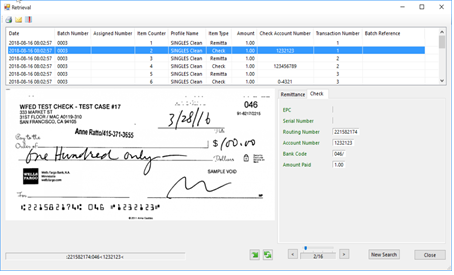 Flexible Security Options: Add users, set passwords, define security levels and permissions for all processes.
Online Integration: Client or 3rd party payment systems can be integrated into the payment process to provide additional validation, updates and transaction posting.
File Extract: Posting files (data/image) automatically prepared for clients A/R applications or other 3rd party legacy applications.
USD & CDN Exchange:This optional module provides US Check21 and Canadian Image Capture Payment (ICP) X9 and Image Quality compliance for electronic clearing with Processors and Banks.
Direct Connect CRM Integrations: Real-time processing/posting of gits/donations for Non-Profits including; Blackbaud, Salesforce, Donor Perfect, Bloomerang and Virtuous CRM systems.
Full Document Page Module: Provides full page capture of Payments (invoices/statements) and attachments.
Compliance Module: Account information encryption plus masking of data and redaction of documents.
ScanStation Module: Provides for remote anywhere scanning of payments for importing into central application. Ideal add-on for remote mail extraction and scan only workstations.
Batch Type & Profile Wizard: Used to setup and maintain batch settings and parameters.
Audit Log: Records all actions per user; can sort and filter records, export file for importation into other applications.
Global Settings: Add institution information for reports, set retention periods for viewing and storing information.
Flexible Configuration: Can be used on a stand-alone PC, or networked for multiple-user access.
OCR, Barcode, Zonal and Cheque Courtesy/Legal Amount Recognition: Capture with a high degree of accuracy minimizing key entry requirements.
RecoWizard: Expands recognition to other fields such as payor, payee, date or memo to minimize data entry.
Secure Validation: User access to batches for edit/validation and re-key validation.
MICR Matching: Stores MICR transit and account information by client payment account to minimize data entry.
Suspect Cheque Detection: Maintain table of suspect cheque items for payment warning and validation.
Duplicate Cheque Detection: Secure controls to enable and identify duplicates cheques.